Key Takeaways
Zillow's algorithm doesn't know your home's value
Its data is second/third hand and can be edited; like wikipedia.
Zillow and Trulia are the same crappy company
Computers don't feel a thing
Get a CMA or BPO from a licensed professional
Zillow.com's website is notorious for their inaccuracy. Rentals For Sale, Off-Market homes For Rent, For Sale by Owner posts with no phone numbers, this list could go for days. The biggest Flaw though for some reason (*cough Great Marketing) is the reason people selling their home mob to the site and swear by this feature.
When discussing the values of homes I always hear folk say, "home is where the heart is." or "My Blood, Sweat, and tears" went into this project, I get the personal attachment argument. I love my house. ON the opposite side, "I hate living here" or "just get rid of it" The sentiment that drives you to price your house high, low or just right, the emotion that fuels the motivation is the reason I'm writing this post. These two emotional sellers mentioned above both made the same mistake while valuing their home.
Zestimate Accuracy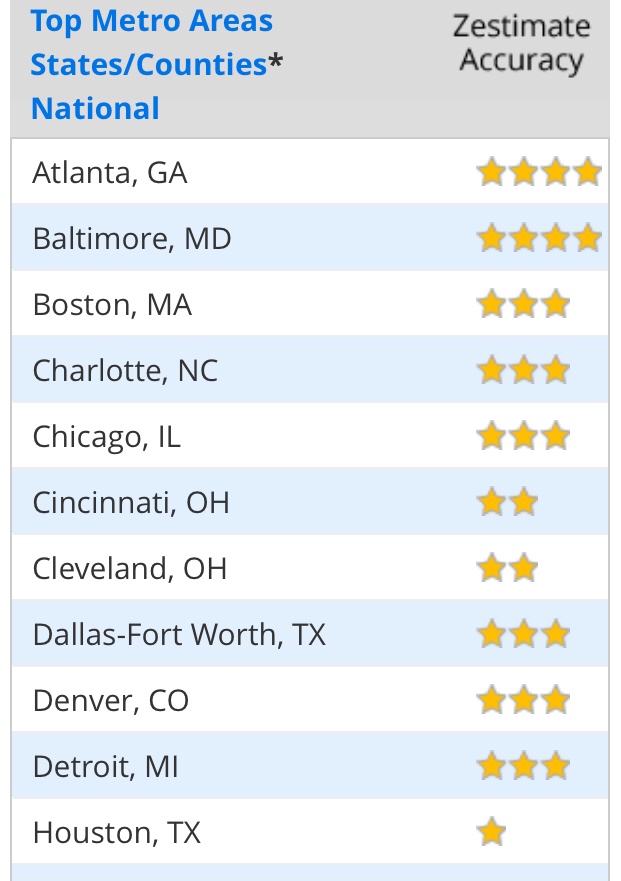 They used Zillow's Zestimate for pricing. (help me)
Zillow's Zestimate tool has been categorically labeled the biggest fail in the real estate industry. We make jokes about it across the board. Its frustrating as a professional to have to compete against such a beast. Even Zillow's CEO sold his home for 40% less than its Home Value that was Zestimated. The only thing it really has going for it is a catchy name. Its way easier to remember and more fun to say (Zestimate) than Comparative Market Analysis or Broker Price Opinion, which just about any agent will do for you free of charge.
The biggest issue is with the reasoning. You have put all this emotion, time, effort, analysis into pricing your home and then base the sales prices off a computer's algorithm. (???) Why for?
One agent, Dustin Brohm of Utah, asked a potential seller, "has Zillow seen the inside of your home?"
The One Thing that sets your home apart, in the Macomb market especially, is the customization of your cookie cutter subdivision home. The inside of your house being marketed by Dibbs the Realtor® is what sells it. (Were you expecting me to say you could sell it yourself? Another Blog on that) Why would you leave the pricing of that home studio, movie theater, game room, recreational walk out basement to a bunch zeroes and ones on a website?
If you're curious about how much your home would sell for in the next 60 days, Call Dibbs @ (586) 719-5115