When people say they are from Detroit, they are usually referencing one of these suburbs of the city. People actually from Detroit have their own way of describing their roots.
Congratulations to the communities listed here! They are all remarkable and special. I discovered this little gem while researching restaurants to review for my up coming podcast/YouTube series House Keys… Then I began to read the cities listed in the full report..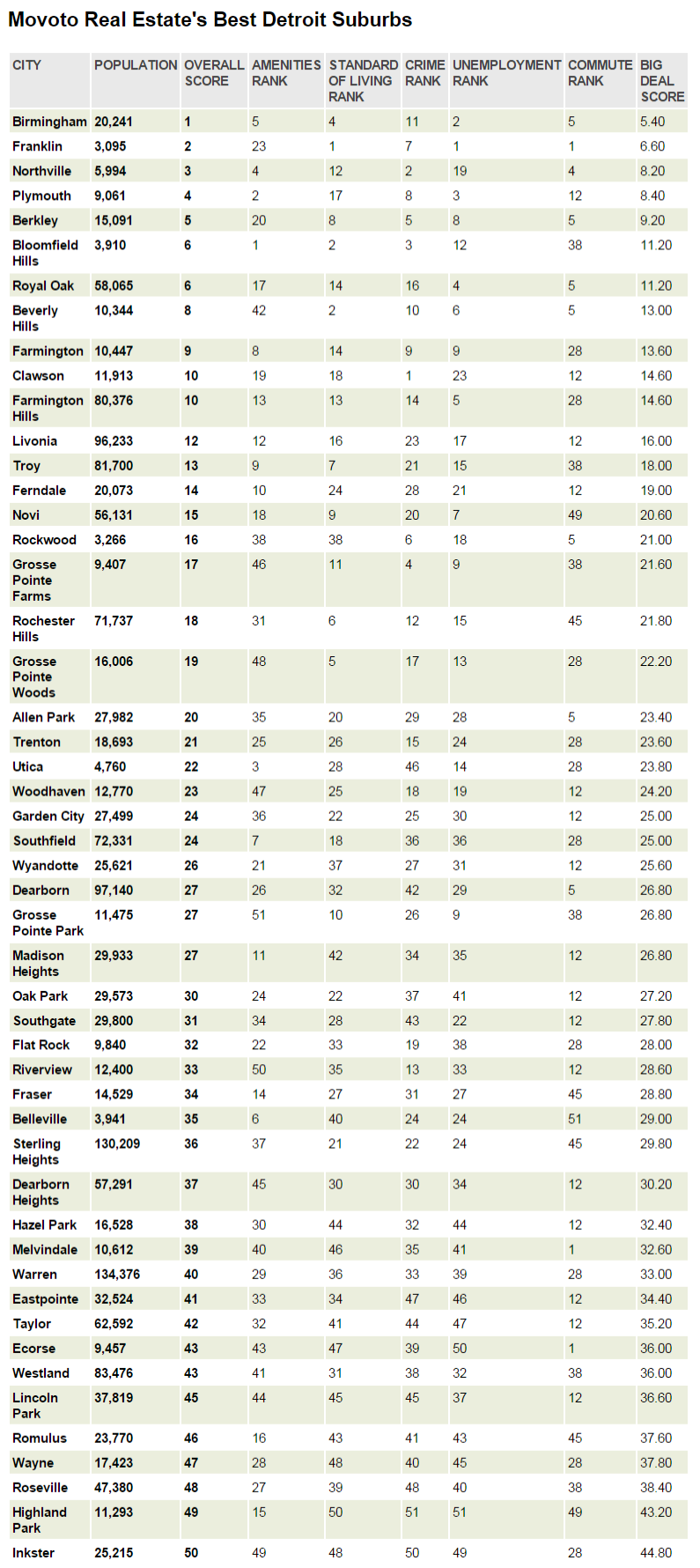 … I can't help feeling jaded. The Eastern suburbs got no love from this survey. It seems they avoided Hall Rd at all costs.
AreaVibes, lists The Best Places in Michigan almost exclusively west of Van Dyke.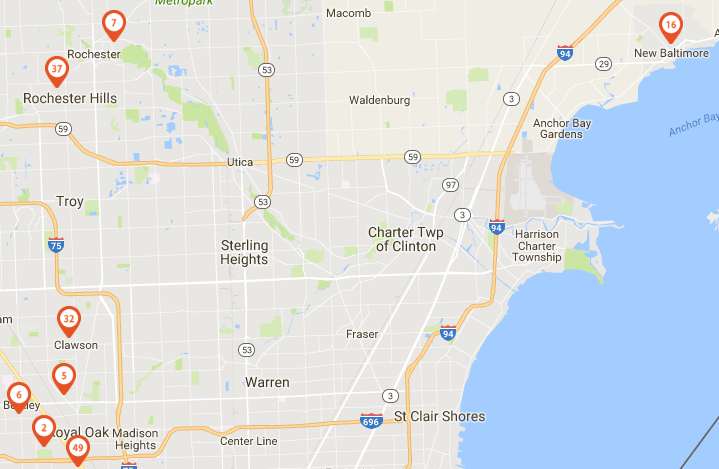 New Baltimore makes the cut and locals know, that city is not the best of what southeast Michigan has to offer.
The Criteria was pretty straightforward:
Our Methodology To figure out which Detroit suburbs would make the cut, we took a look at the following criteria:

Amenities per capita
Standard of living (cost of living, median home value, median rent, median household income, and high school graduation rate)
Total crimes per 100k
Unemployment rate
Average commute time

–Cassie Sheets, "11 Best Detroit Suburbs To Live In"
Despite a closer proximity to Detroit and similar amenities, most of Macomb County was left off of the final rankings by Movoto in favor of their western counterparts. So, naturally I've taken it upon myself to show them what they are missing.
After a discussion with my panel of residential experts (Facebook Friends) I will concede the West Side restaurants are superior to anything available on Hall Rd right now. (Side Note: Black Rock is coming soon) In the other categories of housing and crime Let the data show the Macomb Township and Shelby Township are two of the safest cities in the state. And further have an unemployment rate of 3%. Renters on average pay $2000 per month to live in either city and its only 35 minutes to Motor City Casino, Downtown Detroit. Here are my Rankings.
1.Shelby Township
2. Macomb Township
3. Sterling Heights (already on the initial list)
4. Clinton Township
5.Utica (already on the list) explicitly for its vibrant downtown area and The Locker Room Saloon